Oooh, look at me - reviewing something from MAC that's a current limited edition. This is the only thing I ended up buying from the Heavenly Creatures collection. I had a few things picked out but upon seeing them in person, nothing was as attractive as it had looked from swatches.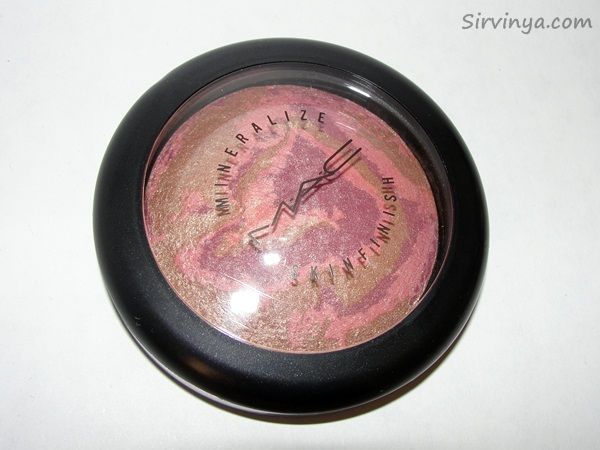 MAC Mineralize Skinfinish in "Star Wonder is available for a limited time from MAC for £21.50. For that you get 7g of product. Packaging is pretty standard for MAC, just the usual black plastic.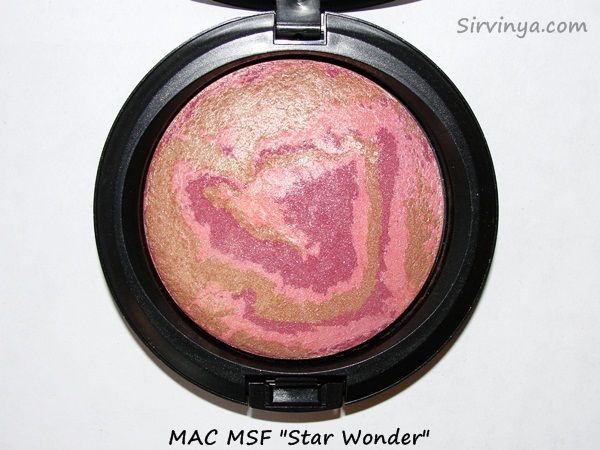 Star Wonder is a swirly mix of pink, plum and gold. The sections aren't really large enough to get your brush into individually, so I just mix them all together.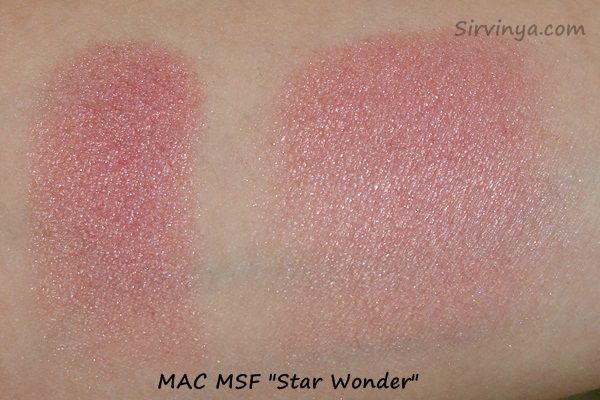 This is really pigmented for a Mineralize Skinfinish, more along the lines of what I'd expect from the baked blushes that were also released with the collection. The other ones I have can be used as blush, but with some layering. I wouldn't use this as a highlight or finishing powder because it's so deeply pigmented. The mixed colour is a really nice plummy pink with plenty of shimmer. The gold adds a vein of sparkle when you apply but I don't find it over the top.
I don't find that Mineralize Skinfinishes last quite as long on me as a blush. After about 6-7 hours I get some fading but there's still some colour left at the end of the day.