You see, there's a reason why I keep calling myself a bad blogger. It's because it takes me nearly 2 years to review one of the most amazing things I have ever bought! Seriously, I suck at the blogging thing sometimes.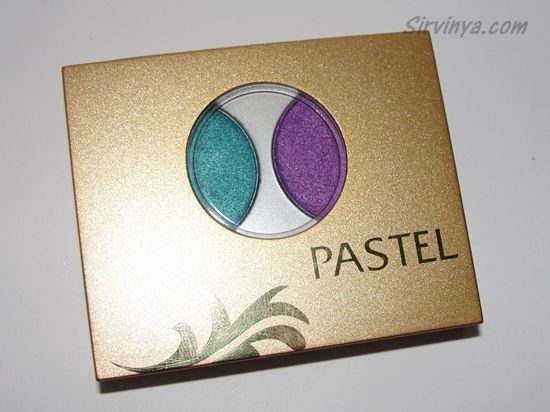 I bought this Pastel Metallics Eye Shadow Duo in Turkey in July 2010. I have no idea how much it cost, but it can't have been too much as I went back and bought another. Google has failed to find anything on other blogs as Pastel is a very broad term that obviously means 20 other things and not a make up brand. Anyway, I emailed the Pastel people after I got back from Turkey and they told me I couldn't get any in the UK as they only sold in Turkey. I tried ebay and had the same fail with the word "Pastel". I'll just have to be content with the 2 eye shadow duos and lip gloss I bought home with me.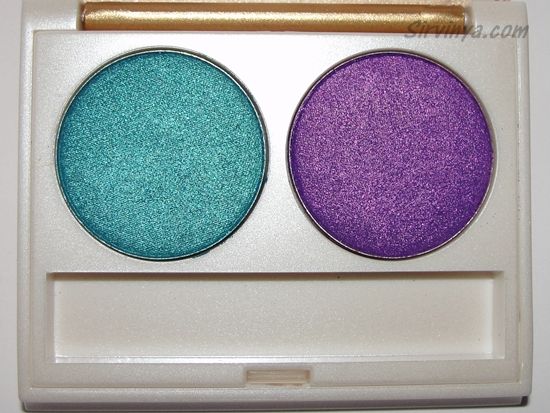 Each of the shadows in the duo weighs in at 2g, so you're getting plenty of eye shadow! The packaging is fairly basic. I like the little peep hole which lets you see which duo you have. The matte golden front with shiny highlights is quite classy looking. The case is quite sturdy feeling as well. Inside is a tiny strip of mirror and a sponge tip applicator was provided.
You can see from this photo just how metallic and glowing the shadows are!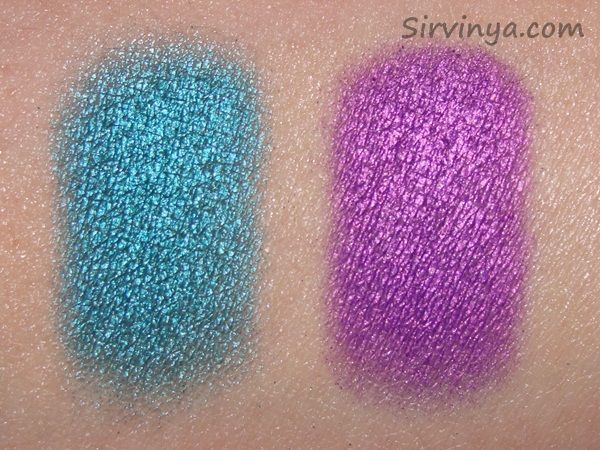 These shadows are incredibly pigmented! They go on so smoothly and feel creamy in texture. I was a little worried about creasing due to the creamy texture but over a primer I wore this for around 10 hours without noticing any creasing.
The left hand shade is a rich, bright, glowing turquoise with green shimmer. The left hand purple shade is blue toned purple with some slight copperish glow which adds some warmth to the shadow.
I wish I'd bought a few more items from Pastel, hopefully I'll come across some more in the future! I've got one more duo to show you, hopefully that won't take another 2 years!