I've completely run out of prepared pictures of stuff to blog about! Which means I haven't been able to get much blogging done as I'm pretty short on time right now. However, I've managed to get a few pictures done today and I'm starting to build up a stock of pictures again!
So, today I have an ELF product that I've somehow managed to miss! ELF Cosmetics Healthy Glow Bronzing Powder comes in 4 shades from ELF Cosmetics and costs the grand total of £1.50. One of the shades isn't actually a bronzer, but more of a highlighter, and that's the one I have for you today!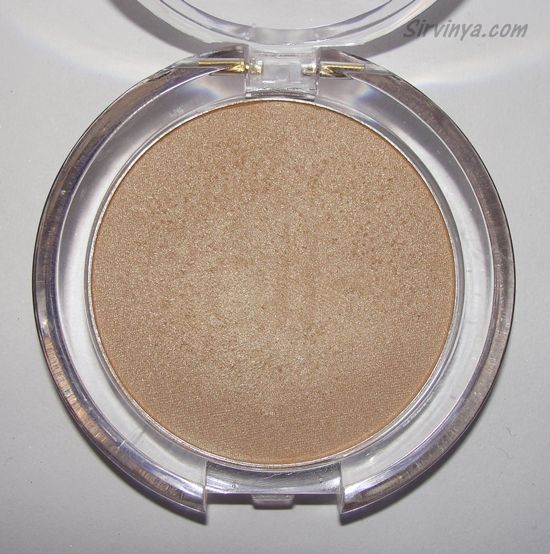 I don't have an outside packaging picture for you as it has become quite beaten up and scratched. It's the highlight of choice for holidays (Mum steals it for hers as well) as it's cheap and pretty good. It has been over to the US several times, Greece, Cyprus and Turkey. It's well travelled but still in one piece! Originally, it also had a raised "elf" in the middle of the product.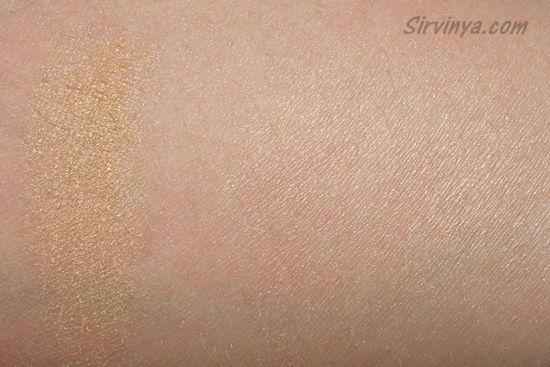 Photographing highlighters is hard! It's a pale, creamy gold with more of a subtle sheen rather than outright, in your face shimmer. It's not massively pigmented but adds a very subtle glow that blends nicely into the skin. Surprisingly, despite me having a good selection of highlighters, this is the one I use the most! It doesn't matter if I overdo this a bit, it's so natural looking that adding a little too much doesn't matter. It can get a little powdery of you over apply but it brushes away easily. It's not as smooth as some of my more expensive highlighters though but it's not unpleasant to use.
It lasts a good 6 or 7 hours on me when I apply to the top of my cheek bones, but that's a non-greasy area of my face.
I've found the basic ELF line to be pretty hit and miss, but this is one of the better £1.50 products (and yes, I know these are $1 in the US).