Meadowhall was pretty much hell on earth yesterday. I'm assuming that everyone within 100 miles decided to head there instead of having Jubilee parties because of the horrendous weather. Still, I managed to find a few things to spend my money on!
I had a few things in mind to buy from Superdrug as the one at Meadowhall is huge and has all of the brands that I can't get at my Lincoln stores! I planned to raid the Accessorize stand, along with some things from MUA Pro and Fashionista. The place was mobbed and after watching the staff ignore the third girl applying mascara off the shelf and trying to find products on the shelf that hadn't been opened, I gave up and left the shop without buying anything. Last time I went, I was with Cosmetichameleon and we were so impressed with the shop that we agreed it was pretty much the best one either of us had been to. This time, it was just not pleasant. Pretty much everything I wanted to look at was out of stock.
Boots, on the other hand, couldn't be more different. It was just as busy as Superdrug but the shelves were tidy and well stocked. The staff were actually keeping an eye on customers and I had a few of the assistants see what I needed. I had a nice chat with the lady at L'Oreal about the new collection, she was definitely a fan of the turquoise shadow! Also, Boots had a bonus points offer of epic proportions - 10 points per £1, as long as you spend over £15 (compared to the normal 4/£1). I spent more than £15.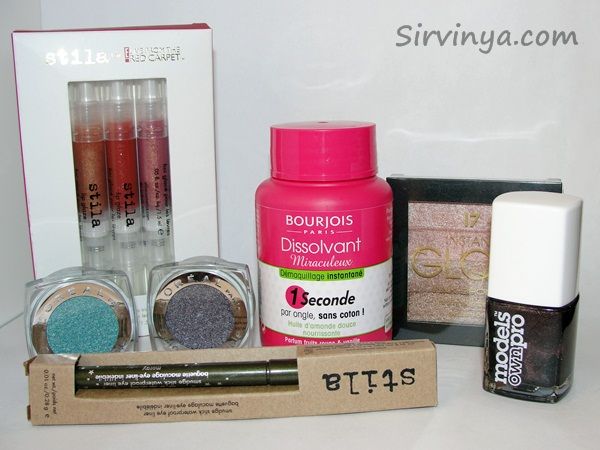 -Stila Live From The Red Carpet Lip Glaze Trio - these are limited edition shades and looked pretty and sparkly under the shop lights!
-Bourjois Magic Nail Polish Remover - thought I'd follow the crowd! Hadn't been able to track this down near me, there was plenty of it in Boots at Meadowhall.
-Boots 17 Instant Glow Shimmer Brick "Pink Bronze" - tried a tester of this ages ago, but it had sold out. I snagged the last one yesterday!
-Stila Smudge Stick "Moray" - deep, metallic olive green. It's so pretty!
-Model's Own Pro Polish "Stormy Night" - I can't get the Pro polishes near me so I planned on buying at least one. This smokey deep greyed purple with red shimmer is absolutely gorgeous!
-L'Oreal Color Infallible "Metallic Lilac" & "Innocent Turquoise" - these are from the new collection. The lilac was the one I planned on buying, the mix of colours in it grabbed my attention straight away.
I had a look on the MAC website before going to Meadowhall but none of the new collections looked interesting. I actually wondered over to the counter twice before buying anything.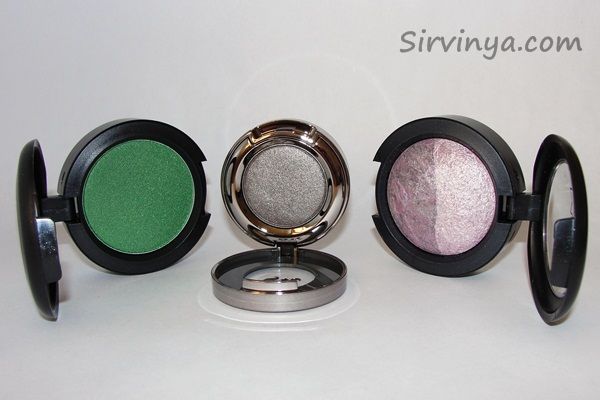 -MAC Pro Longwear Shadow "Fresh Flare" - I hadn't seen the Pro Longwear shadows were still around and I couldn't resist this lovely green!
-MAC Mineralize Shadow "Joy & Laughter" - a complete impulse buy!
-Urban Decay Shadow "Mushroom" - I have been waiting to get my hands on this!