So, here's something that's probably long sold out but I'm reviewing it anyway! Sparklecrack sent me over the Wet n Wild Baked Eye Shadow Palettes and I've finally got round to wearing and swatching them for you! These were available from Walgreen's for $4.99. I'm pretty sure they were limited edition.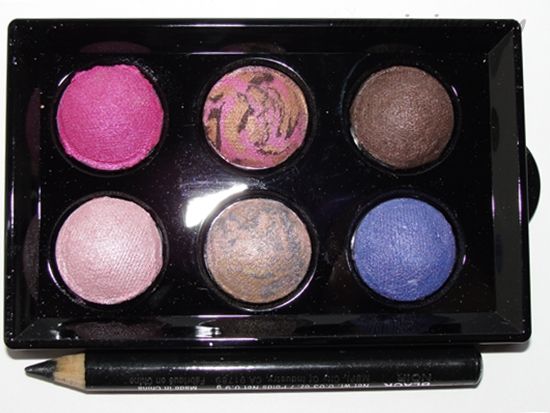 I don't have pictures of the packaging. Sparklecrack did send those over but I seem to have thrown it all out by the time I got round to photographing these. Anyway, I've got a couple of issues with the packaging. It's not too bad as all three managed to survive the trip over to the UK without any sparkle explosions. However, I don't like the fact that the lid comes completely off, rather than being attached with a hinge. I'm sure that at some point I'm either going to lose it or it's going to come off while I'm rummaging and I'll end up with an eye shadow mess. It also feels quite flimsy, which is never good. Most importantly, the name of the palette is not anywhere on the palette! I've had to attach a label so I know which is which!
The shadows are baked so they're a little more delicate than pressed shadows and they also tend to fling up a lot more powder when used. My palette is looking a little messy now, despite trying to clear away the powder. They do work best over a slightly sticky primer, but I have found this to be true for all baked shadows no matter the price point.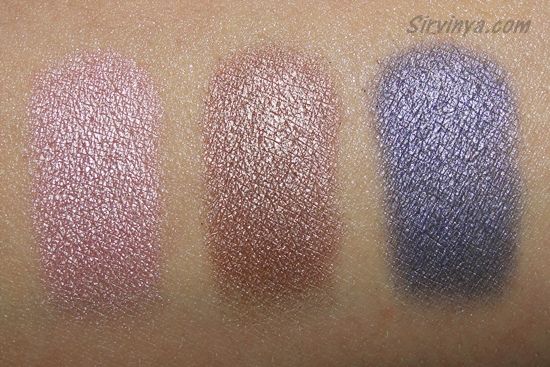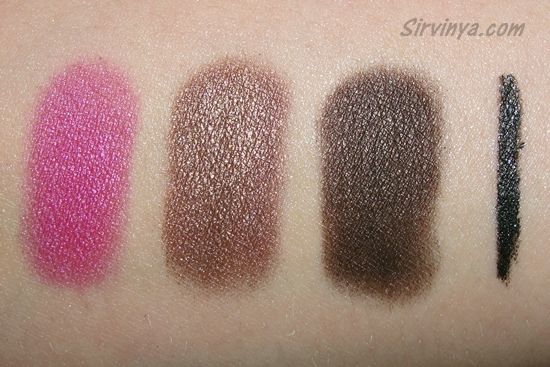 There are actually a couple of quite interesting shades in this palette. The two marbled shades create quite a nice effect and I'm quite fond of using the lighter (the one on the same row as the pale pink and lavender) as a lid shade. It's very pretty when used over a sticky primer.
The shadows last quite well over a primer. When used without, they don't last or show up very well on my lids. You definitely need something to help these work. However, I've got into the habit of using Pixie Epoxy pretty much every day and these look great over it! These also work really well used with a damp brush if you don't have a sticky primer. One or two shades, such as the fuchsia and deep brown were a little drier and sheerer when used.
The liner is not so great. It's a black with silver sparkle. I found it quite pigmented but didn't really set and smudged and wore off through the day.
I've used the palette for a FOTD here:
-24/05/12
I used the lighter marbled shade on the lid, the lavender in the crease and the dark brown with a wet brush as a top liner.
I've got the other two palettes to review soon!