This is one of those products that I was absolutely sure I must have reviewed at some point because it's just such an essential part of my stash. Someone asked me to review it on Youtube and I realised that while I had mentioned several times that it was awesome, I'd never given it a dedicated review.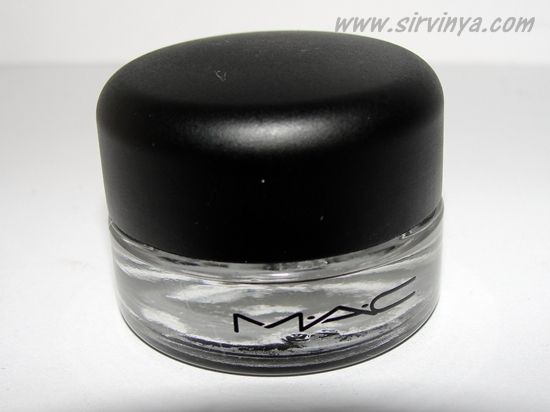 MAC Fluidline in Blacktrack is one of the few make up products that I am loyal to! It's currently £14.00 from MAC shops, counters and the MAC UK website. There used to be a much wider shade range available but MAC discontinued most of them. I will be having words with MAC if they ever discontinue this shade.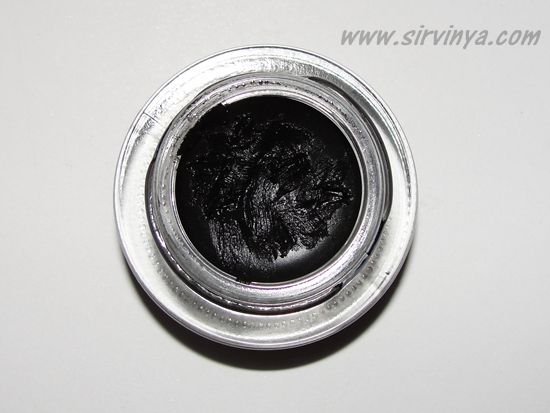 It comes in what is pretty much "standard" gel liner packaging. A glass jar with a screw on lid. I store my gel liners upside down to prolong the life. Though MAC Fluidlines don't dry out very quickly for me. If you live in a much warmer and drier climate than the UK then they might dry out faster.
MAC's Fluidlines were pretty much one of the first gel liners available on the UK make up market. Bobbi Brown also had her gel liners but I hadn't tried any at that point. When the Fluidlines were first released, I was so intrigued that I caught the train to Nottingham to go to the MAC shop there specifically to buy a Fluidline. I'm sure I bought one or two other things (back when MAC's product quality was much, much better) but since then, I've always had one of these in my collection. I've bought and loved other gel liners (Maybelline's are pretty amazing) but always come back to this black!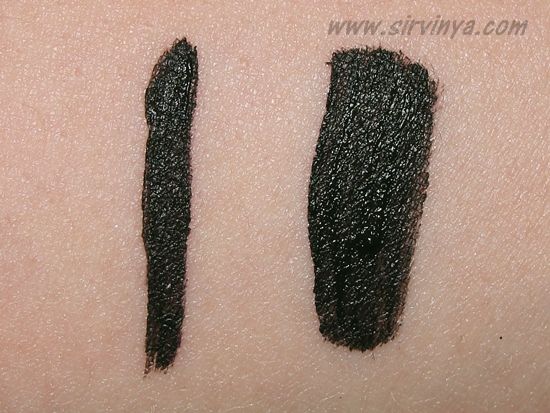 Blacktrack is a very rich black with no shimmer. It has no obvious undertones so it lives firmly between warm and cool and will work with any colour eye look. It's very pigmented, I only have to apply one layer for most looks. If I've gone for very deeply coloured eye make up then I might have to add a couple of layers! It's smooth and creamy in texture and dries down in about 30 seconds to create a line that will not budge until I take it off at the end of the day. It also works well as a black eye shadow base for a really dramatic look but I've found it can be a little drying over the entire lid unless I have a primer on underneath.
Basically, I love this. I think this is about the third pot I've bought and one of the few things these days that MAC is getting spot on.