Now, I consider Benefit's Creaseless Cream eye shadows to be one of the more "perfect" items in my stash. They're pigmented, smooth and weld themselves to your lids. So when Sparklecrack pointed out that there would be a few Sephora exclusive colours appearing, I knew that they had to go on the top of my shopping list.
In the UK Benefit's Creaseless Cream shadows are available for around £14.00. This shade is not sold in the UK and is available from Sephoras in the US for $19.00.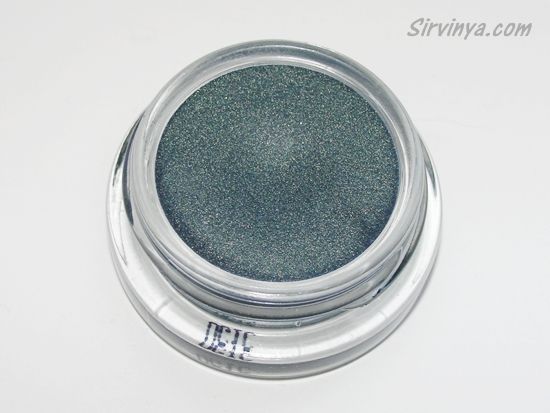 Tidal Rave is a muted, shimmering grey-blue with golden shimmer running through it.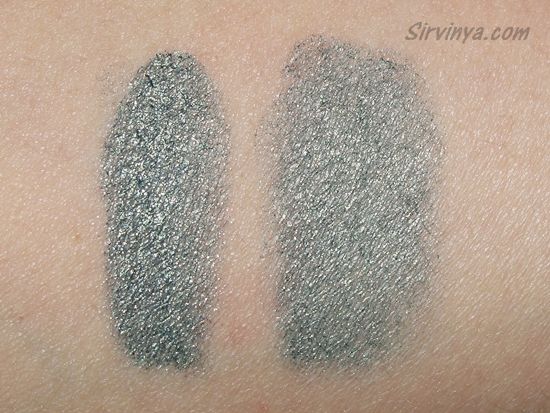 It's just, sigh, not good. I wanted it to be. The colour was lovely but it just did not want to work for me. The texture was really oily, even after taking off the top layer. I thought there might be a chance it had separated at the top but the texture is the same all the way through. It's not that pigmented either so you need to apply a couple of layers to get the colour looking good. Otherwise, it turns into a very dull grey on me in about 10 minutes. However, I just can get it to layer. It goes on patchy and uneven. Applying a layer over the top just moves around the layer that was already on the lid, no matter how careful I am to apply a very thin layer. And it creases.