There's nothing like a parcel from Fyrinnae to brighten up your week! I just had to get some of their new shades. I mean, they just released an eye shadow called Bitey Tyrannosaur and it's green. What's not to love?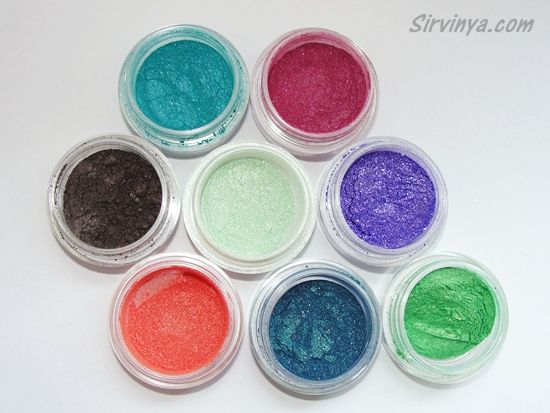 These days I only tend to order a few mini jars at a time. My Fyrinnae collection really is excessive so I don't order the large jars unless it's a colour I absolutely adore. They sent along a little freebie of Picture It: Sicily, which is another one of the new shades. I wasn't sure about the orangeness of it when I first got it but I actually quite like it now that I've had a play!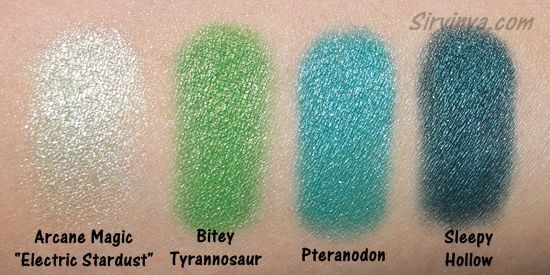 -Arcane Magic: Electric Stardust - This is a sheer minty green that has a subtle colour shift to a bluer and more silver tone.
-Bitey Tyrannosaur - Bright grassy green with a golden shimmer.
-Pteranodon - Rich turquoise shimmer with some silver sparkle.
-Sleepy Hollow - Deep ocean blue shimmer with golden sparkle.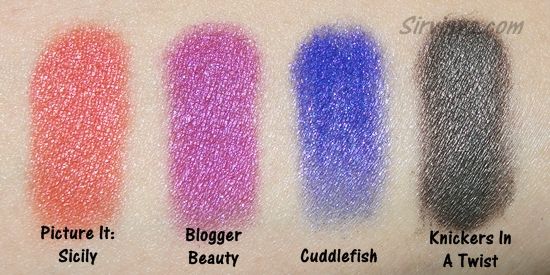 -Picture It: Sicily - Bright coral-orange with golden shimmer.
-Blogger Beauty - Mauve-pink with blue sparks.
-Cuddlefish - Rich purple-violet base with huge amounts of blue and purple sparkle.
-Knickers In A Twist - Deep, dirty taupe shimmer with bronze shimmer.
As always, awesome colours from Fyrinnae. Can't wait to get these used in some FOTD posts.