Sometimes I apply a lid shade that's so pretty that I can't bear to add a crease colour to, I just want to wear that one shade without any distractions of any other colours! Oh, and my hair doesn't look like that now. It got cut short again this afternoon.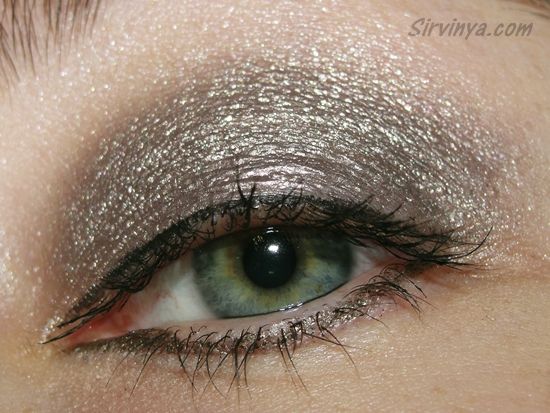 I used:
-Black Radiance Shine Control Primer
-Collection 2000 Lasting Perfection Concealer "Fair"
-Laura Geller Balance & Brighten Foundation "Fair"
-Vivo Cosmetics Baked Blush "Rouge Shimmer"
-Urban Decay Primer Potion
-Fyrinnae Pixie Epoxy
-Love Hues Shadow "Antique Moon" - over lid
-ELF Studio Shadow Single "Sand Dollar" - highlight
-Maybelline Eye Studio Gel Liner "Black" - top liner
-Urban Decay 24/7 Liner "Stash" - lower liner
-Buxom Lash
-Revlon Lip Butter "Macaroon"