Absolutely loved the Kryolan I used on my lid today, it applied so smoothly and looked so metallic. And I've only got a month left of my 20s.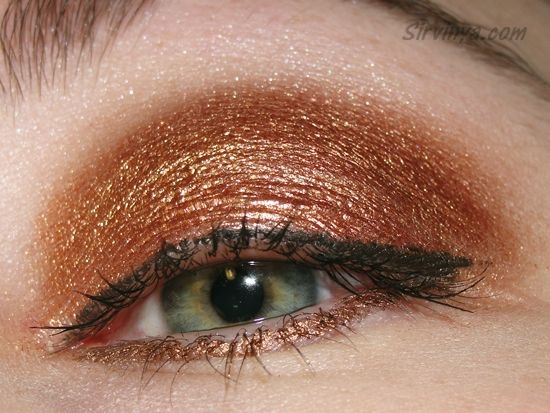 I used:
-Urban Decay DeSlick In aTube
-Bourjois Healthy Mix Foundation "51"
-Collection 2000 Lasting Perfection Concealer "Fair"
-Look Beauty Mattify Me Powder
-Vivo Cosmetics Baked Blush "Cinnamon Glow"
-Urban Decay Primer Potion
-Fyrinnae Pixie Epoxy
-Kryolan Satin Powder "SP 251" - on lid
-L'Oreal HIP Pigment "Progressive" - in crease
-Urban Decay 24/7 Liner "Baked" - lower lash line
-Maybelline Gel Liner "Black" - top liner
-ELF Studio Shadow Single "Sand Dollar" - highlight
-Benefit They're Real Mascara
-Buxom Gloss "April"