Someone is miles behind with emails and blogging. Can't possibly be me. Nope, not at all.
At the end of last week I received an email from my Fantasy Fire partner in crime, Liloo. She was emailing to let me know about an amazing new nail polish set from Beauty UK.
Last year, Beauty UK ran a competition to create a nail polish shade to win some Beauty UK goodies. One of the participants, Sam, requested pink polishes to help raise money for Breast Cancer which her mother had suffered from.
Beauty UK went on to create a special trio of pink polishes with the aim of raising £50,000 for Cancer Research UK.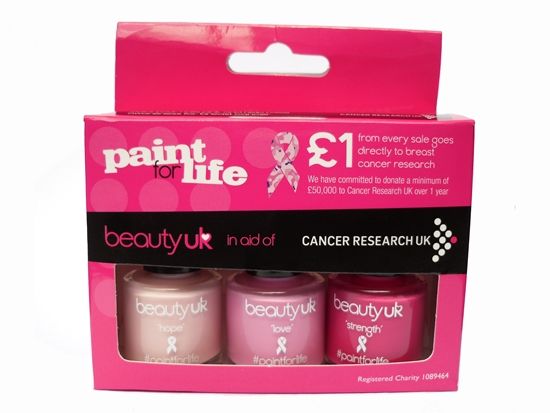 With a retail price of £5.99, £1 from each sale will be going to breast cancer research. The polishes are named Hope, Strength and Love.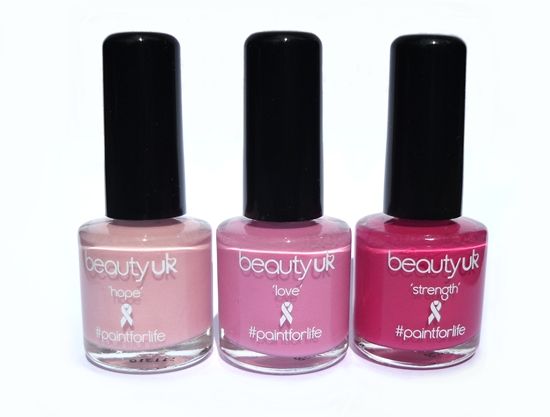 They are available from Superdrug and from Beauty UK. I'd better get down to Superdrug to get myself a set.