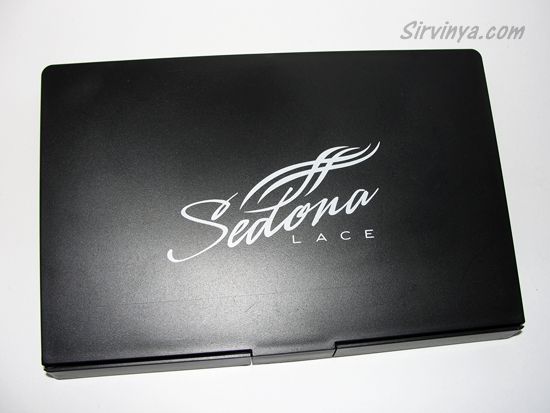 I had seen a few blog posts and youtube videos about Sedona Lace but hadn't got round to trying anything myself. I recently had the chance to try out something from them and as soon as I saw the Ultra Shimmer Palette, I knew I had to try that one. Just look at the colours!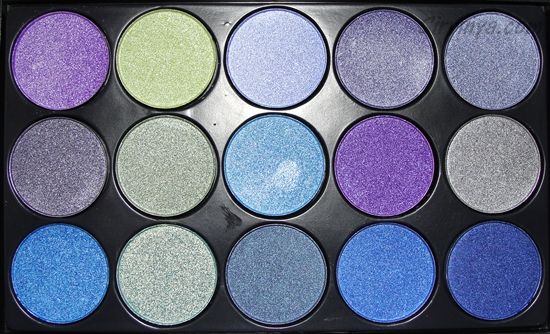 All those greens, blues and purples!! Exactly the sort of colours I love. You can get this for $14.95 from the Sedona Lace website.
The palette isn't overly large and comes in a plastic case without a mirror. The case doesn't feel too flimsy and snaps shut securely. There's a Sedona Lace logo printed on the front of the palette but the ingredients are only printed on the back of the box.
Swatches! These are done with a dry brush over primer.



Most of the shades are really pigmented. One or two are sheerer and a little drier in texture. The shades are generally quite creamy and soft but one or two can get a little crumbly if you use too much pressure. I'm a big fan of the golden green on the bottom row and the deep purple at the very left of the middle row.
While the mix of 15 shades is great, I do feel like there could be a few additions to improve the palette. It feels like a couple of options are missing. For example, there's no real highlight shade or deep crease shade. While there is a deep navy, it's one of the sheer shades so it doesn't quite work for me as a crease.
For $4.00 off this palette, you can use the code: sirvinyavid
This palette was provided free for review. This has no effect on the review I give. I receive no compensation if you choose to use the discount code.