I'm low on blogging time this week but I've just had to get a post up about the new liners from Sleek MakeUp! I don't have any eye ball application photos for these, they didn't come out too well and I'm not getting any time free for photography until the weekend. These came out today so I had to get you something posted right away!
Sleek MakeUp Eau La La Liners come in 20 colours and they cost £3.99. They're for use in the lip and eye areas and can be used as brow pencils as well. I've got two to show you today, Tonic and Noir. Actually, I have three but I'm at a loss with how to wear a neon orange. It really looks bad on my skin tone!
The pencil is mainly black and the end is the colour of the pencil. I've got quite a few different brands designed like this, so it's helpful to have the colourful end to identify the colour.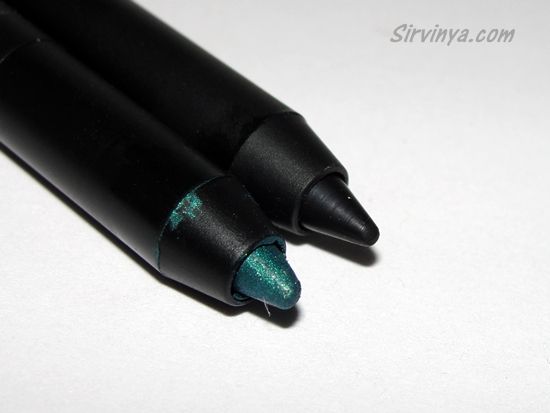 Immediately they reminded me of Urban Decay's 24/7 pencil liners. The black outer pencil with a gel-pencil filler has become quite common these days and quality certainly varies! The pencil isn't quite as soft as the Urban Decay, but for a very budget friendly option they're pretty awesome. The pencils are quite firm but nice and smooth so they apply without dragging.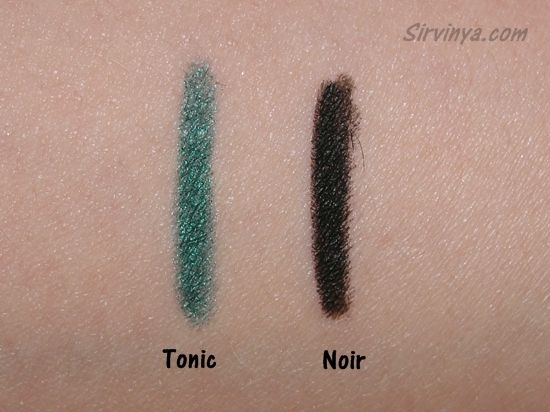 Tonic is a shimmering green-teal and Noir is a black with no shimmer. I have found the teal to be a little less pigmented than the black and needs a couple of layers to show true to the pencil. The black is richly pigmented.
I'm able to smudge these for about a minute after application but once they set they do not move at all. They really set solid! I couldn't remove swatches on my arm with my regular eye make up remover and had to get out and oil based remover! On my lash line, they removed quite easily with my usual MAC Cleanse Off Oil.
While these were provided free for review, I do plan on adding to my collection myself!