I'm liking most of what I'm trying from Accessorize. It's one of my favourite shops for little pieces of jewelry but I wish my local one sold more of the make up! I bought a few pieces while at Meadowhall last year. The Superdrug there has a good range of brands I can't get hold of locally, including Accessorize.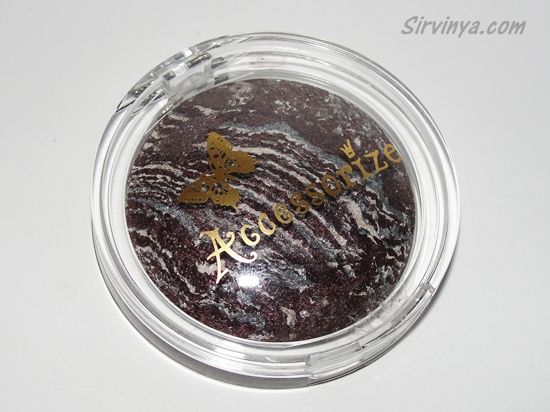 The Merged Eye Shadows are around £4.50 each and there are quite a few shades available. They all have unique, marbled mixes of colours and look quite pretty.I like pretty makeup, which is probably why I've got such a good amount of baked products in my stash!
You can also buy from the Accessorize Makeup Section on the Monsoon s

ite!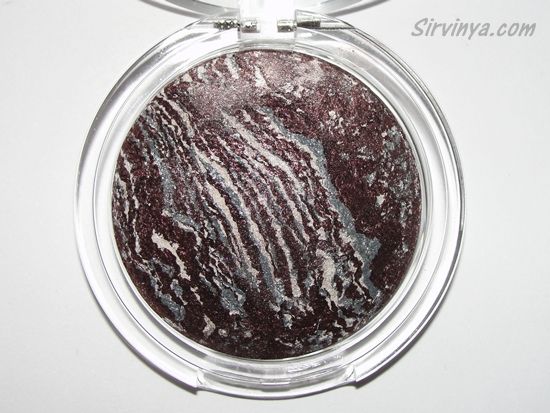 Cocoa is a mix of plum-brown, white-silver and blue, with the plum-brown dominating.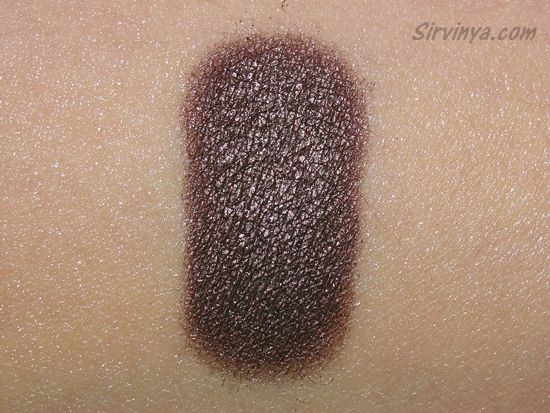 Cocoa is one of the more pigmented of the Merged eye shadows that I've tried. On the whole, they tend to be flaky, sheer and disappointing. However, this one feels much smoother and more cohesive. It does need a primer underneath, it can still blend out pretty much completely unless it has something to stick to.
The plum-brown definitely dominates when applied and as the veins are so narrow, it's quite hard to focus on one specific area of colour. The white-silver and blue does cool down the overall colour that's applied. Straight up plums can clash horridly with my skintone but the cool tones added with the other veins means that this is quite flattering on my lids.
I have used this in a very lazy FOTD:
-03/04/12