I've got a good little growing collection of Zoya polishes! I love the colours and the quality but I don't show them often enough. While going through some stuff today, I pulled out this bottle and decided it had to go on my nails. My nail photos, as usual, are rubbish. Scrangie's pictures are better, of course.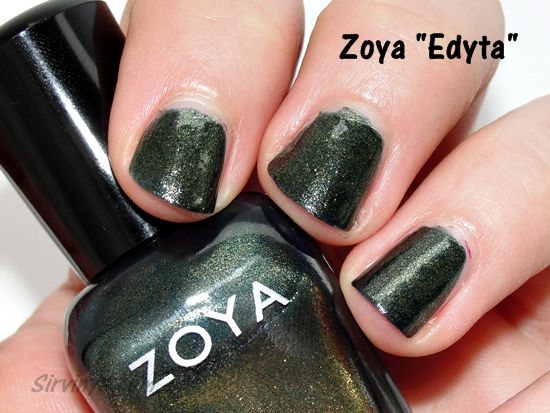 Edyta is a murky green with some coppery-gold sparkle. It only needed two coats but I used three on my right hand. When I paint my nails with my non-dominant hand (my left), I somehow manage to use apply much thinner layers.
It's not really a spring colour, but since the weather has decided to go from winter straight back to winter I figured it was suitable!