I wanted this as soon as I first saw it on nail blogs. It was GLORIOUS!!!! Shimmer, holo-glitter, flakies all in one sexy bottle. Then it seemed to be a limited edition and I had no chance of getting hold of it.

Then I found it in Sephora in Atlanta!!! I think I squealed when I found it and I'm pretty sure I forced a bottle onto Sparklecrack Central.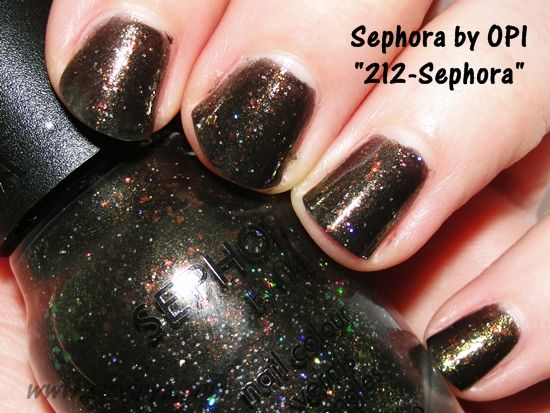 It had a really deep bronze-brown base. Not quite black, but close. Layered over that is some more bronze shimmer, some holographic sparkles and red-orange flakies. Never mind a bottle of Unicorn Pee, this unicorn ate a pixie and vomited over my nails.

Oooooh, pretties.

PS - tagging this under OPI rather than creating a new Sephora by OPI tag. My chances of buying many more of this brand are quite small (until I can get to the US again).