I actually ordered these a while back from Silk Naturals but they took ages to get into my hands. They got stuck in customs and I had to pay to get them. Grrr.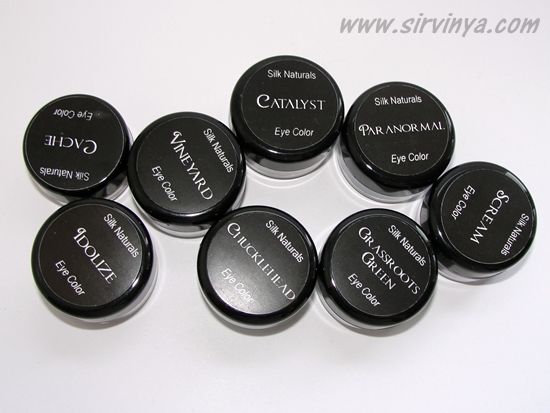 I can always find goodies to buy from Silk Naturals and I like that you get a free mini jar if you spend over $10. This time the freebie was Cache. No swatches this time round, but I'm sure they'll be featured in FOTD posts very soon!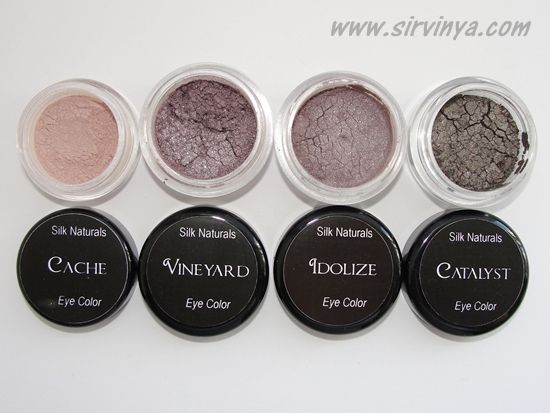 -Cache - sheer, pale pink with blue iridescence
-Vinyard - muted purple-grey shimmer
-Idolize - silvery lilac with golden tones
-Catalyst - deep, shimmering taupe with brown tones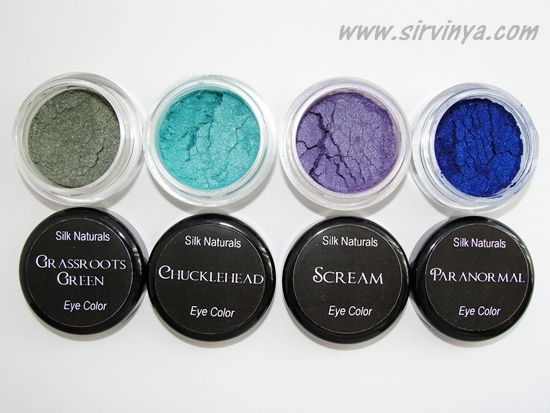 -Grassroots Green - deep, shimmering green
-Chucklehead - bright turquoise shimmer
-Scream - purple shimmer with blueish highlights
-Paranormal - glowing, rich, deep blue shimmer

I can't wait to dig into those! I'm sure I'll be ordering from Silk Naturals again before much longer, I've got a wish list as long as my arm!