Today's make up worked a bit better than yesterday's! I washed yesterday's off even before I got to the mascara. Too many new products that weren't that good. But today's is better!! I'm working through my bag of Persephone minerals jars so my next FOTD might feature them as well!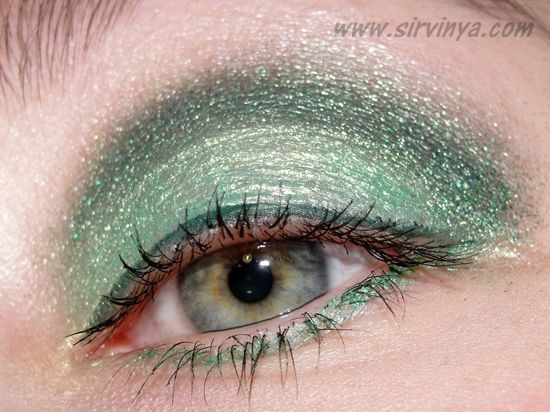 I used:
-Benefit POREfessional Primer
-Bourjois Healthy Mix Serum Foundation "51"
-Collection 2000 Lasting Perfection Concealer
*-Sleek MakeUp Blush "Turbinado"

*-Coastal Scents Shadow Worx Primer
-Fyrinnae Pixie Epoxy
-Persephone Minerals Shadow "Jupiter Crystal Power" - over lid
-Persephone Minerals Shadow "Jupiter Oak Evolution" - in crease
*-ELF Studio Shadow Single "Sand Dollar" - highlight
-MAC Fluidline "Shade" - to liner
-Urban Decay 24/7 Liner "Graffiti" - lower liner
-Benefit They're Real Mascara

-MAC Lipstick "Lollipop Loving"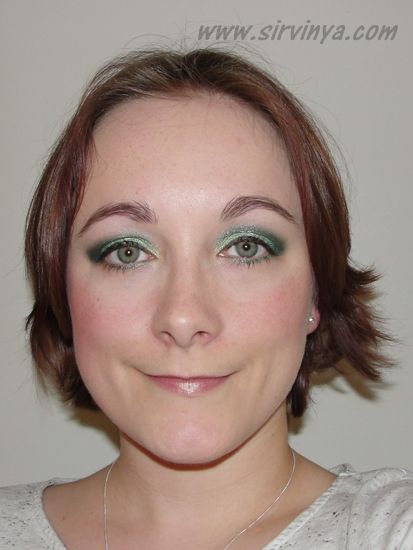 And, here's someone busy with his Sunday......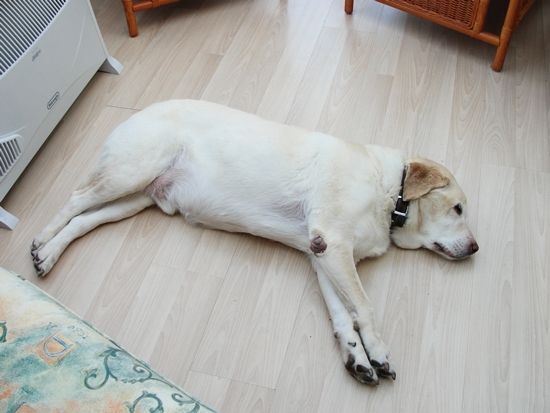 The elbow doesn't bother him, it's a large breed thing.

Products marked with a star (*) were received free for review.