I think this is one of the best products from Vivo Cosmetics. If you only get one thing from Vivo, get this!

Vivo Cosmetics Baked Bronzes come in a few shades and cost £5.00 each from selected Tesco shops. You get 12g of product. The other shades are much deeper, shimmering bronzers.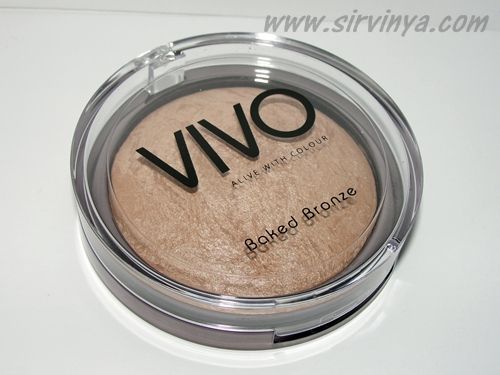 This comes in a larger version of the baked blush packaging. It's sturdy and should survive a little abuse (don't drop it on a hard floor!). There's no mirror or applicator, which means more product for your money! There's a sticker on the back giving all the product details and ingredients.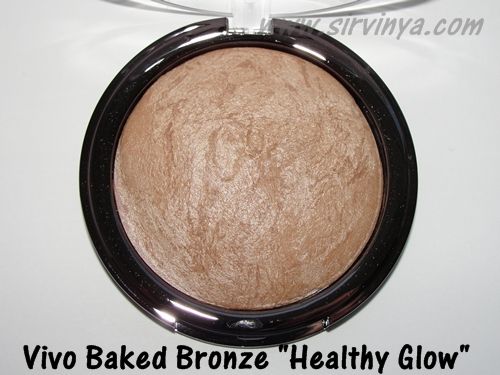 This is a lovely highlighter. It has some pretty veining which only adds to the "ooh" of the product, rather than having any effect on the applied look. Healthy Glow is a cool beige-cream shimmer with slight golden tones. I wouldn't say it belongs under the "bronze" label though. It applies a little on the sheer side, which is a good thing for this type of product. I definitely prefer more of the "glow" look, rather than some obvious shimmer. It's quite close to my skin tone so I get a really awesome glow when I apply this to the tops of my cheek bones. It really does give that "lit from within" look we try to attain.

I utterly failed to get a swatch of this. It was too close to the skin tone on the inside of my arm so I couldn't get anything to show! I can't find any FOTDs where I used this, but I know I have! Must have just forgotten to add it to the product list.