I tried out a different Urban Decay 24/7 Shadow Pencil, this one without any glitter. It works so much better so I'll be reviewing that soon. I also gave it a slightly different type of long wearing test.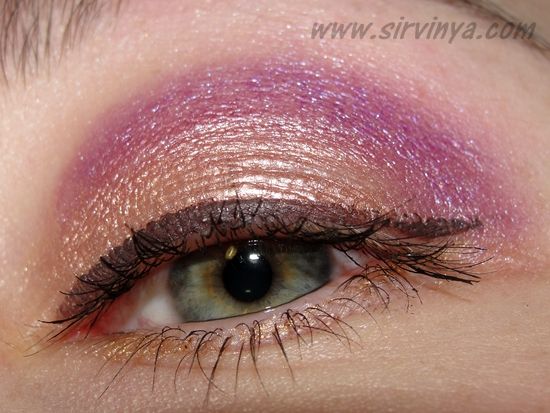 I used:
-Black Radiance Shine Control Primer
-Bourjois Healthy Mix Foundation "51"
-Collection 2000 Lasting Perfection Concealer "Fair"
-Vivo Cosmetics Mattifying Loose Powder
*-ELF Studio Blush "Mellow Mauve"

*-Silk Naturals Kisser Slicker "Sweetheart"

-Urban Decay 24/7 Shadow Pencil "Sin" - over lid
-MUA Pearl Shadow "Shade 9" - in crease
*-ELF Studio Shadow Single "Sand Dollar" - highlight
-Bobbi Brown Gel Liner "Black Plum Ink" - top liner
-Gosh Velvet Touch Liner "Rising Sun" - lower liner
-Benefit They're Real Mascara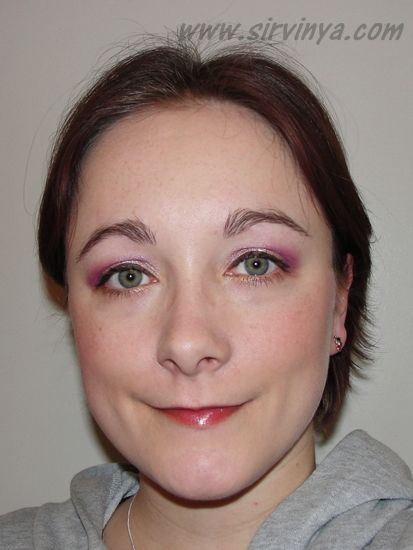 Products marked with a star (*) were received free for review.