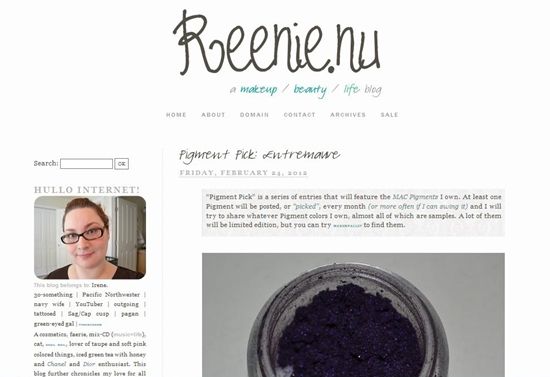 This week's Blog Of The Week is Reenie.nu!

Well, I just had to feature the blog belonging to one of my all time favourite YouTubers! I adore Irene, she's someone I really appreciate having in the beauty blogging world! Her video reviews inspired me to become a better reviewer. She's honest and fun to watch.

Her blog is more of an "along side" to her YouTube channel. On her blog she reviews the things that don't quite need a full video, along with things like her favourite gold eye shadows or something that she wants to buy.

Want to get involved?
It's simple! Leave a comment below with your favourite blog, your own blog or how ever many you want to share! Don't worry though if I don't pick your links straight away. I follow 400 blogs myself and there are only 52 weeks in a year!