I've tried quite a few things from Vivo Cosmetics now and I'm impressed at the high quality and low price. The pressed eye shadows aren't my favourite products from the line but there are a few worth looking at!

Vivo Cosmetics Eye Shadows are available in two finishes - pearl and matte. They're £1.50 each from selected Tesco shops and you get 3.8g.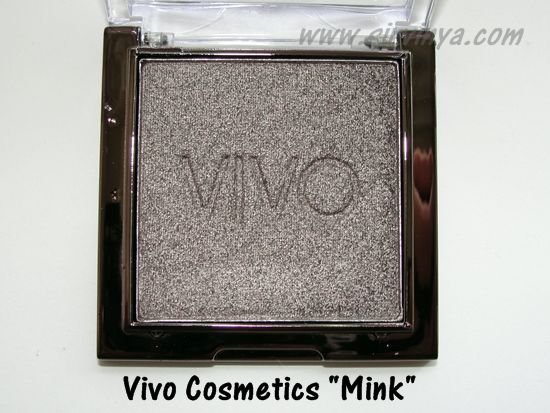 The packaging is pretty sleek. The plastic isn't too flimsy but I'm not sure how it would stand up to heavy travelling. It's quite thin as well with no space wasted for a foam applicator. The word "VIVO" is stamped into the surface. The stamped letters do stand up to a few uses before vanishing. Ingredients are listed on the back.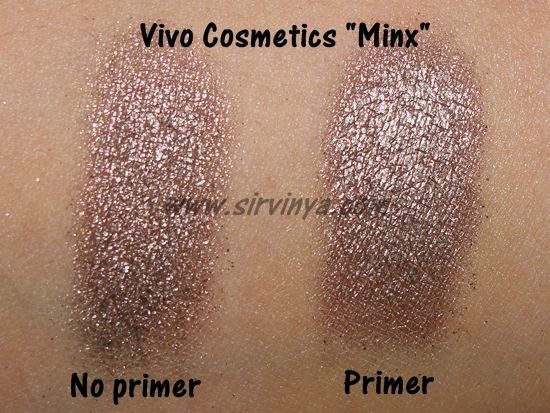 The texture reminds me a lot of the MUA shadows I reviewed a while ago. Not surprising really, as these Vivo Pearl shadows also contain mineral oil. It gives them that slippery, almost cream shadow texture. These do feel less oily than the MUA shadows so last longer before creasing.

Mink is a slightly plum toned silvery brown. I'm not sure I can call it quite taupe as it leans so brown toned. It has a good level of pigmentation and shows up well enough without primer. It does crease in only a few hours if I wear this without primer but those with drier lids might get on a bit better! With primer the silvery tones show more and I get much more wear before any fading or creasing.