So, continuing with my exploration of the Vivo Cosmetics line today! I've got another pretty awesome product for you today - Liquid Eyeliners. They're around the £1.50-£2.00 mark (I did have a price list but can't find it now) from selected Tesco shops.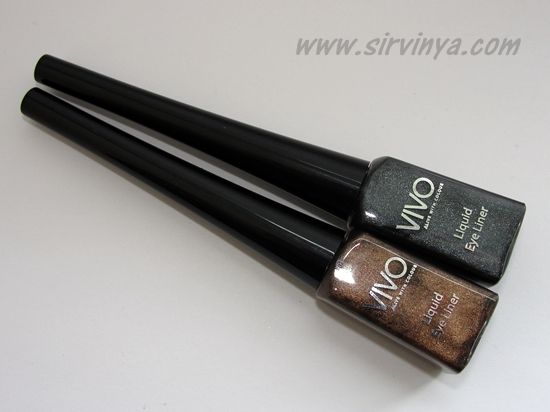 I have Slate Grey and Brown. There are a few more colours in the range, but nothing too daring. The usual black, plum and black glitter. I did ask Vivo over Twitter if we were getting some new shades and it looks like the range might be expanded for 2012. I can't wait to see what else is getting released!

The packaging is fairly similar to many drugstore/high street brands. The liquid liner is in a clear plastic bottle with a long handle and brush screwed into the top. The clear plastic allows you to see the colour. The plastic isn't too thin or brittle so I'd be happy throwing this into a travel make up bag.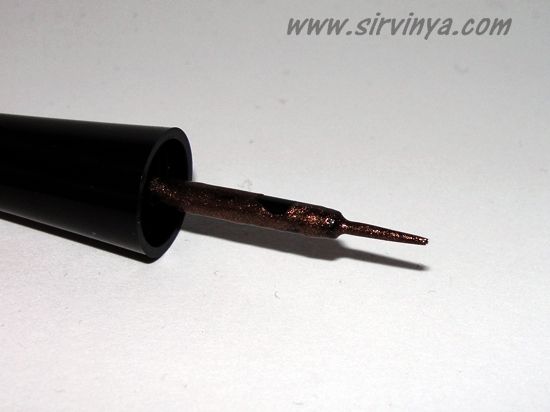 The brush is pretty awesome. It's thin with a decent amount of firmness so it's very easy to control during application. It's very similar to the old version Urban Decay 24/7 liquid liners and just a little thicker than their new ones.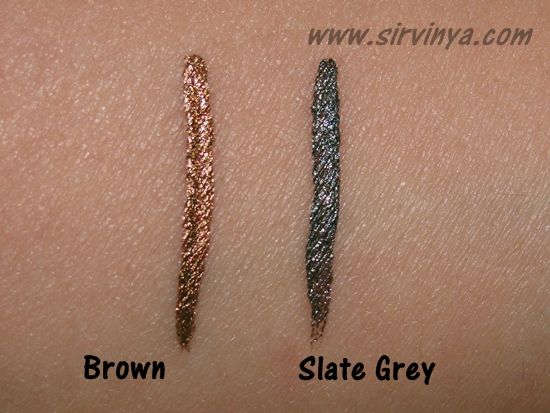 Both shades I have are metallic, as is the plum which I don't own. They're also nicely pigmented for such a budget brand as well. I only need to apply a layer or two to get a good line. They are very wet though and take a while to dry. Before I realised the longer dry time on these, I managed to accidentally smudge them.

These aren't even slightly waterproof. I don't have to put any effort in removing them at the end of the day. Fortunately, my eyes aren't that watery but if your eyes are you might want to give them a miss. On me they last through the whole day.

I've used these in a few FOTDs:
-12/01/12 - Brown
-31/12/11 - Brown
-21/12/11 - Slate Grey