NYX is basically a budget brand so it hurts to pay $16.50 for just one blusher! Of course, we're ripped off in the UK and these cost £14.00 (converting roughly to $21). Considering that the regular powder blush is $6.00. Well, ouch. Fortunately this was bought during a sale and sent over by Sparklecrack Central. I didn't actually look at much NYX in Atlanta, despite planning to.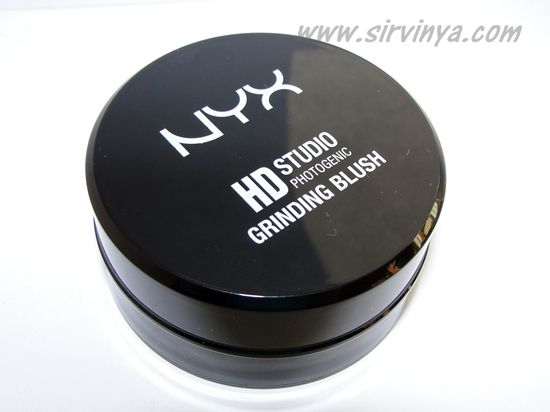 Packaging is quite sleek and expensive looking. It wants to be with the price that this costs! There's a mirror filling the top of the lid which I've already had to reglue. It fell out.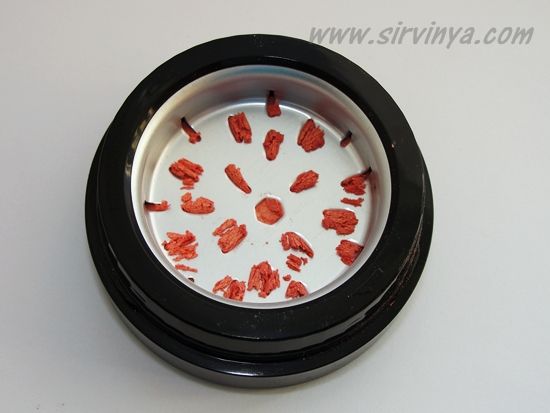 All I can see when I open this is "gimmick, gimmick, gimmick". Apparently the grinding prevents contamination of the rest of the blush. It's smooth to grind and plenty of powder is released. However, you really do have to make sure that you only free up enough to use immediately. The loose powder ends up all over the threads of the packaging and it gets messy quite quickly.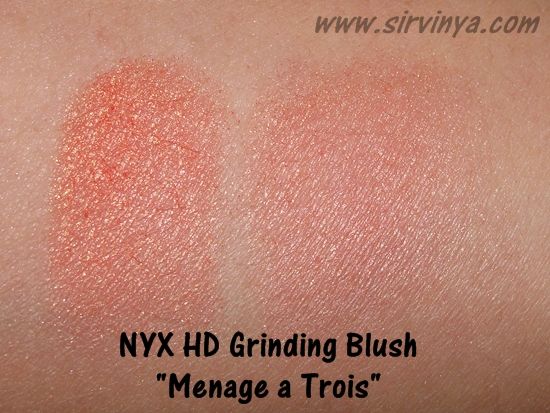 It's a really pretty slightly pinked peach with golden glow and a tiny touch of shimmer. It's decently pigmented but it doesn't seem possible to over-do the application on this blush. It blends into the skin very easily and looks like a natural flush of colour. It was also a pain to photograph the swatch photo! It lasted quite well, but not a complete day on me. Maybe 6 hours and I don't tend to have issues with blush fading too much on me.

I'm not planning on trying any more of these blushes. I'm not 100% disappointed with it by any means, I use this quite regularly and like the colour. I just feel like I'm wasting so much of the product with the grinding and at that price, I want to get as much use as possible.

Here are some FOTD posts featuring the blush:
-19/12/11
-03/12/11