I received a nail stamping plate this week and I've been having a play. Nail stamping is something I'm loving but just don't get to do often enough.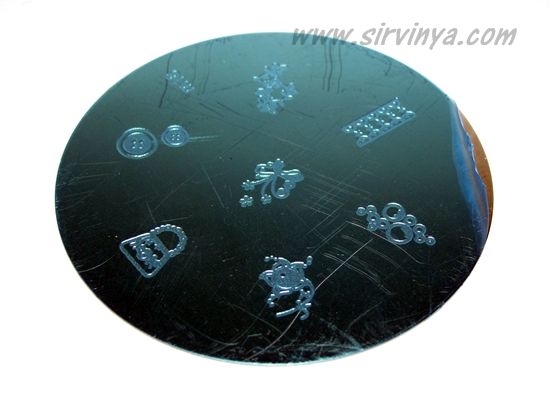 These image plates for stamping are available in sets of 10 for £10 from Onlinenailbar. They come with a plastic overlay which needs peeling off before use. The plastic actually makes it easier to take the photo of the plate and it's that which has the scratches you can see. The plate underneath is nice and smooth. The edges are a little sharp so be careful. This is plate M16. The plate came wrapped in some nice paper and in a little organza bag so there's some care taken with the packaging. The site owner says that they try and get as many packages wrapped up as they can.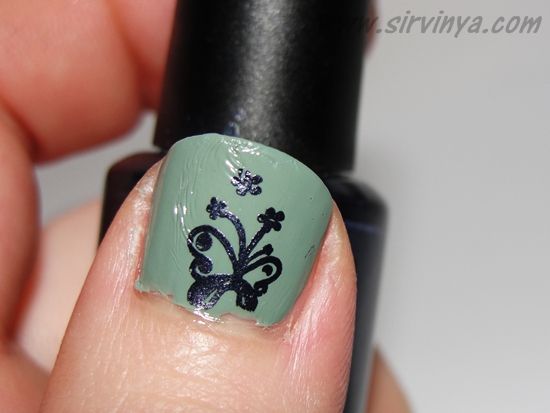 For this I used Konad's special polish in Black Pearl and used the butterfly design from the centre of my plate. The plates are good quality with nicely defined designs. The transferred design is sharp and clear. The base colour is Model's Own Grace Green.

There are a couple of plates that I've got my eyes on with some really interesting designs. M1 has some cure birds and a spider, look at the shark on M27!!! So I might need to pick up both sets.

This plate was received free for review, this has no effect on the review I give.