Review coming soon on the L'Oreal shadows, they're awesome!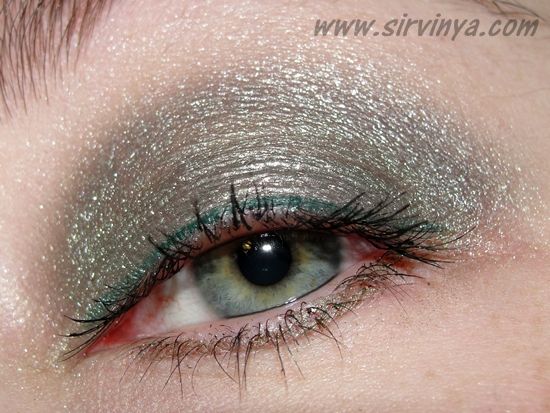 I used:
-Black Radiance Shine Control Primer
-Bourjois Healthy Mix Foundation "51"
-Collection 2000 Lasting Perfection Concealer "Fair"
*-ELF Studio Pressed Powder "Porcelain"
-Lorac Blush "Soul"

-Urban Decay Primer Potion
-L'Oreal Infallible Shadow "Permanent Kaki" - over lid
-MUA Pearl Shadow "Shade 3" - in crease
*-ELF Studio Single Shadow "Sand Dollar" - highlight
-MAC Fluidline "Shade" - top liner
-Gosh Liner "Golden Moss" - lower liner
-Benefit They're Real Mascara

*-Silk Naturals Lip Glaze "Heirloom"

And I'm planning on inflicting my 5am face on you as much as possible. Earrings of the day: Cupcakes from Accessorize.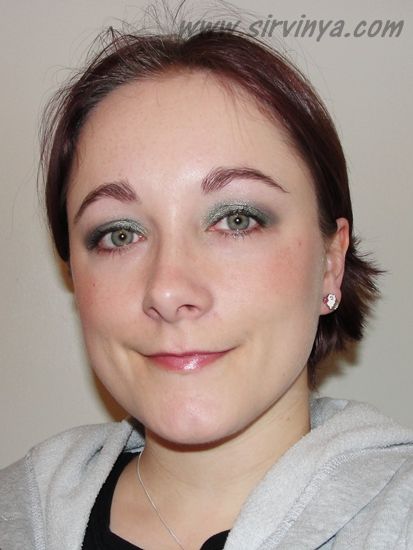 Products marked with a star (*) were received free for review.