I'm recording some videos tonight so I thought I'd have some fun with my make up today! There's not much more fun than some Sugarpill!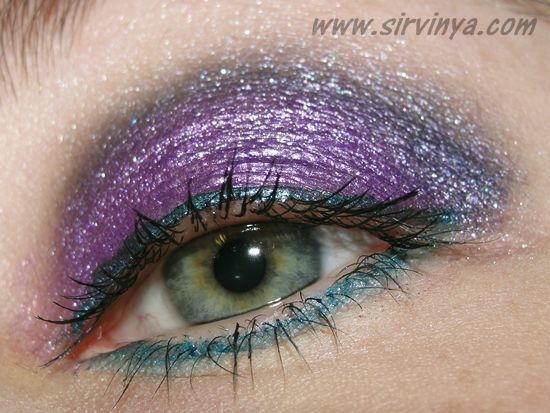 I used:
-Black Radiance Shine Control Primer
-Collection 2000 Lasting Perfection Concealer "Fair"
-Bourjois Healthy Mix Foundation "51"
-Lorac Blush "Soul"

-Urban Decay Primer Potion
-Fyrinnae Pixie Epoxy
-Sugarpill ChromaLust "Hysteric" - over lid
-Look Beauty Statement Eyes "Slate" - in crease
-Vivo Cosmetics Liner "Green Lagoon" - lower liner
-Urban Decay 24/7 Liquid Liner "Siren" - top liner
*-ELF Studio Single Shadow "Sand Dollar" - highlight
-Lorac Multiplex 3D Lashes Mascara

*-Silk Naturals Lip Glaze "Heirloom"

The earrings are from Turkey. Silver & Turquoise, one of my favourite purchases from the holiday!



Products marked with a star (*) were received free for review.