I really need to wear more colour. I seem to be on a neutral-ish kick at the moment.



I used
-Black Radiance Shine Control Primer
-Laura Geller Balance & Brighten Foundation "Fair"
-Collection 2000 Lasting Perfection Concealer "Fair"
-Lorac Blush "Soul"

-Body Shop Lipstick that has no label/product type

-Urban Decay Primer Potion
-Vivo Cosmetics Pearl Shadow "Pale Gold" - over lid
*-Coastal Scents Hot Pot "ME22" - in crease
-Lorac Baked Trio "LoracStar" (deepest shade) - outer crease
*-ELF Studio Shadow Single "Sand Dollar" - highlight
-Urban Decay 24/7 Liquid Liner "Siren" - top liner
*-Coastal Scents Hot Pot "S04" - lower lash line
-Benefit They're Real Mascara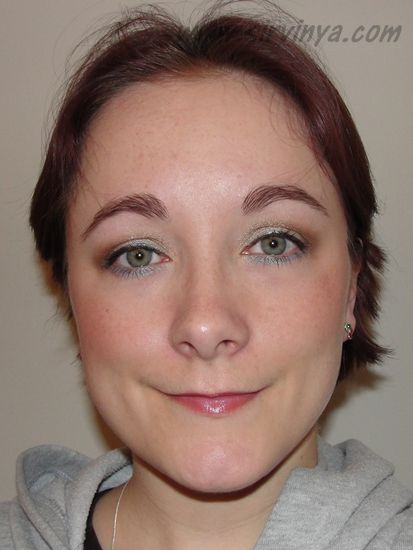 Products marked with a star (*) were received free for review.