I'm a little late posting this one, but better late than never! I've changed the comments layout as well to allow for the nested replies that Blogger has finally added. It's not working for every layout/browser combination but it's a much needed change!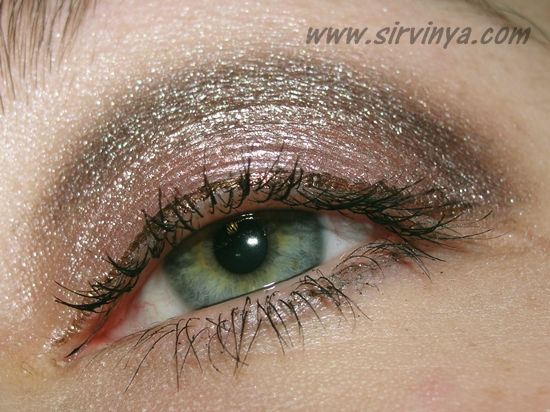 I used:
-Black Radiance Shine Control Primer
-Laura Geller Balance & Brighten "Fair"
-Collection 2000 Lasting Perfection Concealer "Fair"
-Lorac Blush "Soul"

-Urban Decay Primer Potion
-Fyrinne Pixie Epoxy
-Love Hues Shadow "Chestnut Mulberry" - on lid
-Lorac Baked Trio "LoracStar" - deep brown shade - in crease
*-ELF Studio Shadow "Sand Dollar" - highlight
-Vivo Cosmetics Liquid Liner "Brown" - top liner
-Urban Decay 24/7 Liner "Stash" - lower liner
-Benefit They're Real! Mascara

-Gosh Lipgloss "58"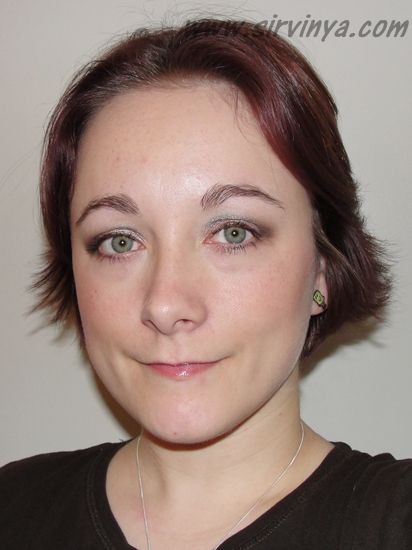 Products marked with a star (*) were received free for review.