Woohoo! Today marks the 20% of the FOTDs done for Challenge 100! I've just got 80 left to do.



I used:
-Urban Decay DeSlick In A Tube
-Laura Geller Balance & Brighten "Fair"
-Lorac Blush "Soul"

-Body Shop High Shine Lip Treatment "Party Pink"

-Urban Decay Primer Potion
-Fyrinnae Pixie Epoxy
-Silk Naturals Shadow "Hoity Toity" - over lid
-Aromaleigh Shadow "Midnight Mess" - in crease & lower lash line
*-ELF Studio Shadow "Sand Dollar" - highlight
-Bobbi Brown Gel Liner "Graphite Shimmer Ink" - top liner
-Maybelline One by One Mascara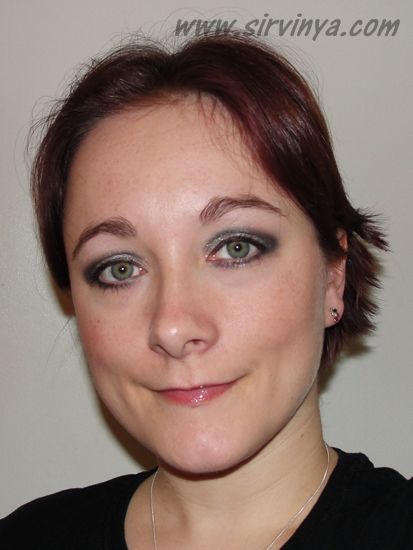 Products marked with a star (*) were received free for review.