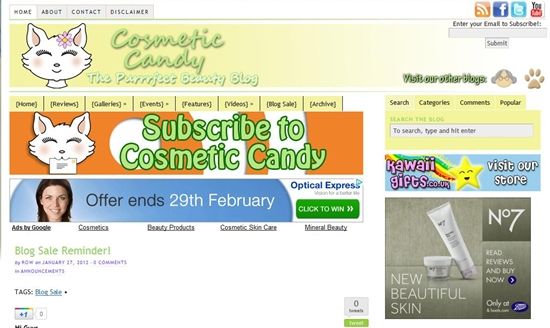 This week's Blog Of The Week is Cosmetic Candy!

I've had this fantastic blog tucked away in my favourites folder for a couple of years now. For some reason though, no matter how much I plead with the Google following thingy it won't add Cosmetic Candy :(

She features a lot of brands and products that I wouldn't normally have come across, making me want to spend all my money and trawl ebay for awesome stuff. But if something is just bad, she'll let you know. She's also one of my favourite bloggers to follow on Twitter.

Want to get involved?
It's simple! Leave a comment below with your favourite blog, your own blog or how ever many you want to share! Don't worry though if I don't pick your links straight away. I follow 400 blogs myself and there are only 52 weeks in a year!