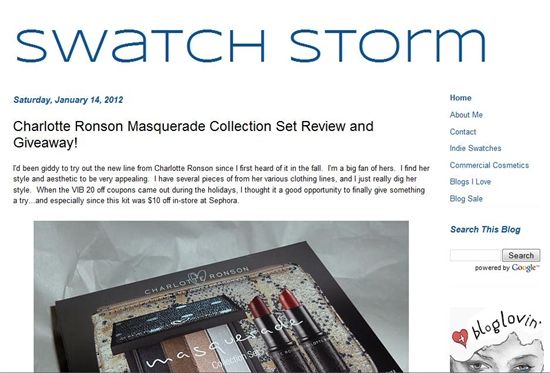 This week's Blog Of The Week is Swatch Storm!

Cait's blog has been on the go since July 2010 and I can't believe I've only just found her blog! She writes a great blog about indie and the more commercial brand but it was definitely her swatches and product photography that got me interested! Well, she did call her blog Swatch Storm after all! She reviews both high and low end brands with the same attitude which I love. I get fed up of some bloggers who seem to think low cost=bad. Definitely not this blogger though!

Want to get involved?
It's simple! Leave a comment below with your favourite blog, your own blog or how ever many you want to share! Don't worry though if I don't pick your links straight away. I follow 400 blogs myself and there are only 52 weeks in a year!