I picked up a mysterious box from my local sorting office last weekend to discover that Sparklecrack Central had sent over some goodies! This is stuff from not long after Dragon Con, so not breaking my no-buy!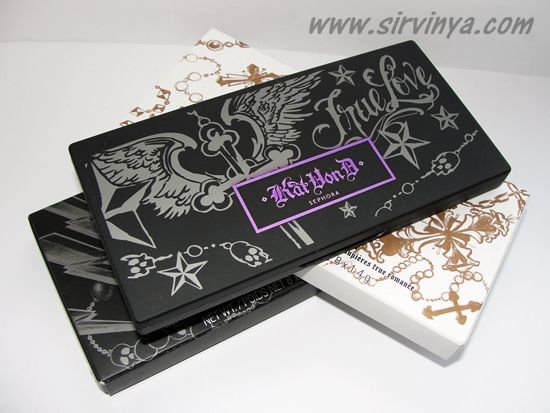 We'd failed to find any Kat Von D palettes while we were in Atlanta so I had asked her to do a custom purchase for me from the Sephora website. Unfortunately, one of the shadows had exploded during transit so I don't have all the pretty packaging. I will be reviewing and swatching soon!

-True Love
-Angeles
-Metal Orchestra

They're some seriously gorgeous palettes! I wish they were easier to get hold of as I'd definitely like more.



Wet n Wild Baked Palettes!! I wanted these as soon as they began appearing on blogs. They pretty much survived the trip over but a few of the shadows have cracks in them so I'm going to have to be very careful. I've got the eye liners as well to go with the palettes but I forgot to add them to the picture.

-Bake Off Contest - blues
-Baking A Cake - pinks/purples
-Baked, Not Fried - browns