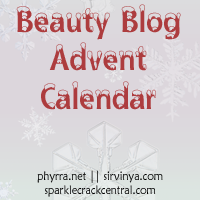 Sparklecrack Central came up with this neat idea where three of us (Sparklecrack, Phyrra and myself) post a little beauty blog related tidbit every day, up until Christmas Day. Like a little beauty blog advent calendar! These might be posts from other blogs we've enjoyed, new products, swatches, just anything beauty related!

Beauty Blog Advent Calendar - Day 6: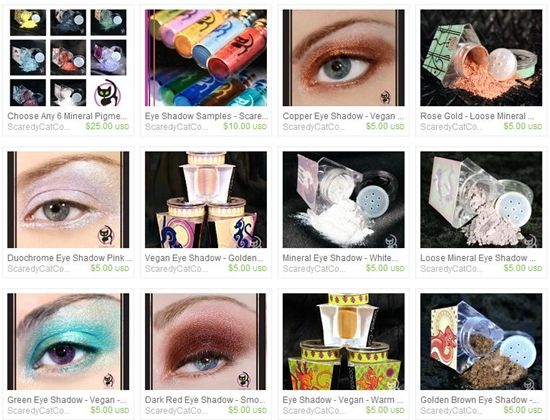 I just love the eye shadows sold at Scaredy Cat Cosmetics. The whole product is gorgeously designed, right from the exact combination of base colour/shimmers to the art on the jar and lid. The full sized jars are only $5.00 each and each colour comes with its own artwork. The shadows themselves are lovely and pigmented and I'm planning on buying more!

We've even got a tree! Click the days to see what we picked!