I supposed I could have done something a little more Hallowe'en-ish but I pick out my make up the night before and completely forgot! I'm not sure what's going on with my slightly bloodshot eye, I do have a habit of poking myself in the eye in my sleep though.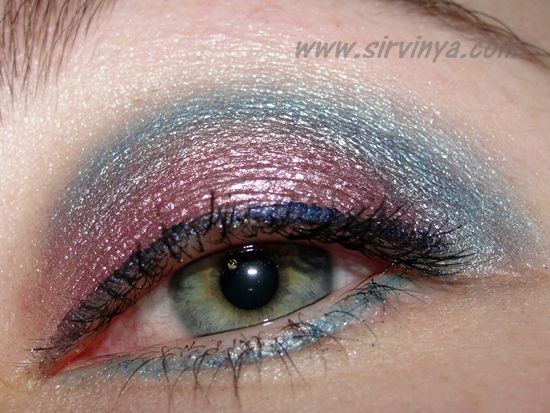 I used:
-Urban Decay Pore Perfecting Primer
-Sassy Minerals Foundation "Cool Light"
-The Balm Blush "Hot Mama"

-Urban Decay Primer Potion
-Fyrinnae Pixie Epoxy
*-Sassy Minerals Shadow "So Over It" - over lid
-Morgana Minerals Shadow "Chameleon Sea" - in crease
*-ELF Studio Shadow "Sand Dollar" - highlight
-Bobbi Brown Gel Liner "Sapphire Shimmer Ink" - top liner
*-Cargo Boogie Nights Liner "Aqua" - lower liner
-Cover Girl Lash Blast Mascara

*-Freak Laboratory Lipstick "Pennyroyal"

Getting my hair cut in a couple of weeks. It's got to the "grow it or give up" stage. I'm going short again. And purple. There's a box labelled "Mystic Violet" sat here, waiting until I've had my cut.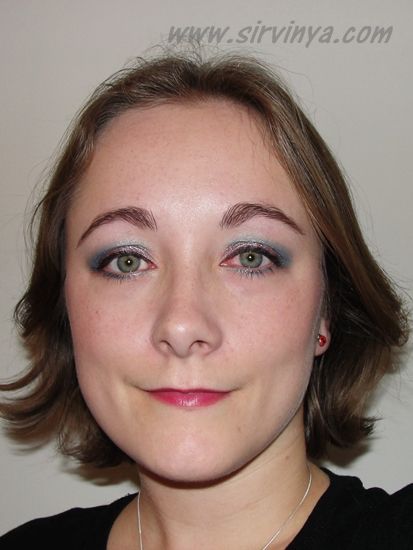 Products marked with a star (*) were received free for review.