Sleek MakeUp have just released the eagerly awaited Mediterranean collection and I've got two of the three items from the collection to review for you. There's also a Pout Polish in this collection but I just have the palette and blush for you today. This collection is inspired by the vivid colours of the Mediterranean. Last summer I went on holiday to Bodrum. Although it is on the Aegean Sea, it's in that area and the colour that stood out to me the most was blue. Hot, vivid blue skies.

Sleek MakeUp is available from selected Superdrugs or the Sleek MakeUp website. This collection is available for a limited time only.

-Palette - £6.49
-Blush - £4.29
-Pout Polish - £4.29




Firstly, the palette! This one is called the Monaco palette and consists of 4 metallic shades, 1 shimmer and 7 mattes. I've got to say though, I think I prefer the older eye shadow palettes where most of the colours had some level of shimmer. I'm not a huge lover of mattes. The colour mix is good, there are a few more toned down mattes but also a few metallic colours that pretty much shout at you. That turquoise on the bottom row - gorgeous!

The metallic shades were rich and creamy in texture and had high levels of pigmentation, they do feel a little delicate though so be careful not to dig at them too hard! The mattes were a little sheerer than I've come to expect from Sleek MakeUp's mattes but the texture was spot on as usual. No chalky mattes here. Also surprising was the lack of the usual matte black! In its place is a deep, navy blue which I think fits into the colour scheme so much better.

Swatches are done with a dry brush over eye shadow primer. These are the top row: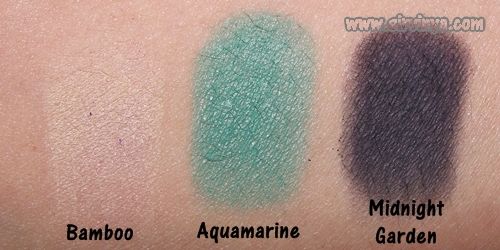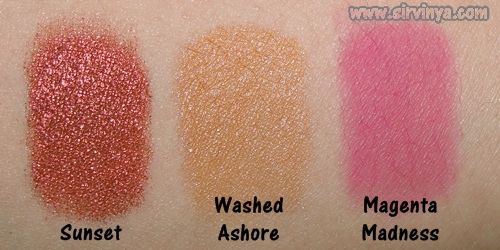 And here's the bottom row: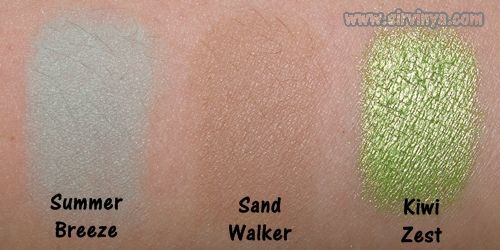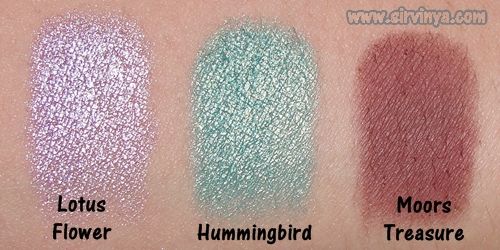 When I first saw the Santorini blush, I didn't quite know what to make of it. This thing is bright!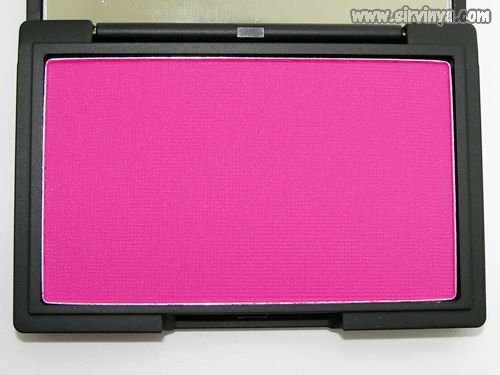 I couldn't get my camera to show the colour anywhere close to what it actually is, it's just so bright! however, when I swatched it I noticed that it applies a little darker than I expected. As with Sleek MakeUp's other blushers, this is very pigmented but applies and blends very easily. I just touched the blush with my brush very lightly and blended carefully. This gave me a lovely flush of colour.

I couldn't resist creating a look with the new collection, all ready for summer while we're sitting through a storm!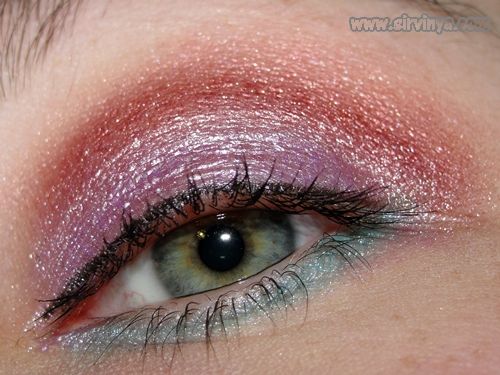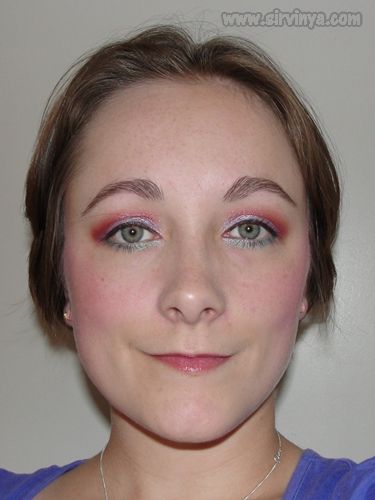 Sleek MakeUp products in this review were provided free for review purposes. This has no effect on the review I give.

*Scheduled post*