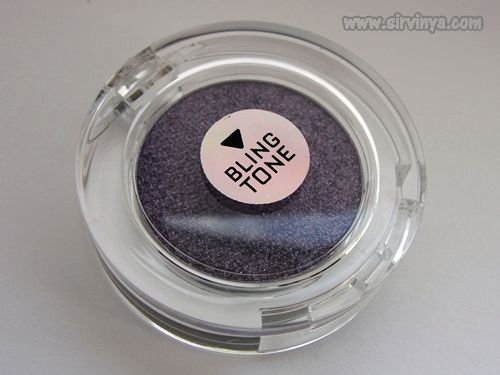 I've passed the MyFace Cosmetics stand at my local Boots several times and covered my hands with the sparkly Bling Tone eye shadows more than once. But, I'd just never got round to getting one in any of my shopping trips.

It seems that MyFace Cosmetics is split into two areas. The first one is divided by skin tone and the other is the Bling Tones. The skin tones are divided into Fair, Medium and Medium/Dark. I fall into Fair, which is probably not a surprise. There's a range of the usual make up products in each of these skin tone ranges. But it's the Bling Tone that we're going to be looking at today, specifically Bling Tone eye shadow.

These are available from the MyFace Cosmetics website and Boots for £9.99 each. I have the purple one in Purple Haze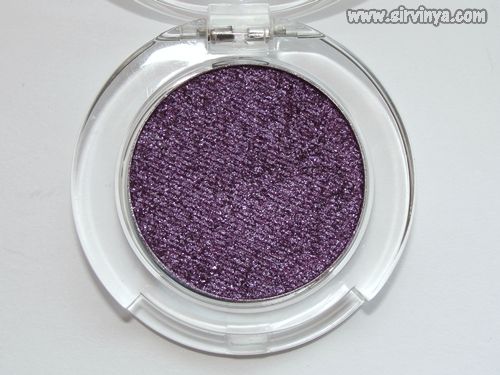 The first thing I noticed was just how sparkly the shadow was! It's absolutely packed full of sparkle. The actual base colour seemed quite sheer but buildable. The sparkle is very sticky, it stays where you put it! I was worried about fall out but as long as I didn't overload my brush, I didn't end up with sparkles all over my face. While it is full of sparkle, it isn't chunky in texture. The sparkle is very fine and smooth.

Instead of a swatch, I have an eye picture. I meant to do swatches but can't find the picture.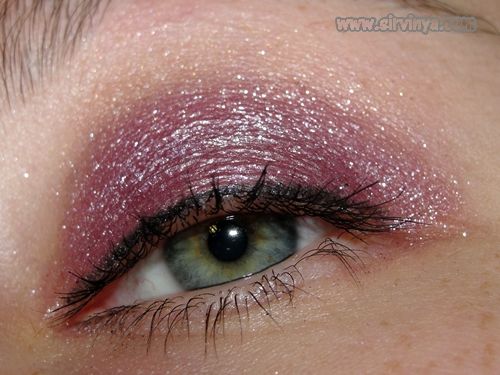 This is applied over eye shadow primer. The base colour applies a little more towards pink than it appeared in the pan, but look how green my eye looks! The sparkle in this almost gives a wet effect to the look which was interesting. I should imagine the whole look would be much more metallic if I tried this with a damp brush. This lasted on me for a good 8 hours without creasing and there was a tiny bit of sparkle fall out from the outer edge of my lid. Be careful when removing though, I ended up with the sparkle everywhere! Instead of using a cleansing oil (like MAC's), I use an eye make up remover on a cotton pad for a much less messy removal.

I'll definitely consider buying more of these in the future, I've got my eye on that delicious looking bright blue!

This product was provided free for review purposes, this has no effect on the review I give.

*Scheduled post*