Hmm, perhaps I should hurry up and get on with some reviews? I've got a few limited edition things sat here waiting to be photographed. Anyway, I am not working between Christmas and New Year so I will have ample time to get everything photographed! Might take me a little longer to actually get round to reviewing stuff though!

Today, we have another mascara review! This is one from Boots No7, their new Exceptional Definition mascara. It's available from Boots for £12.00 and comes in Black and Brown-Black. Mine is in Black.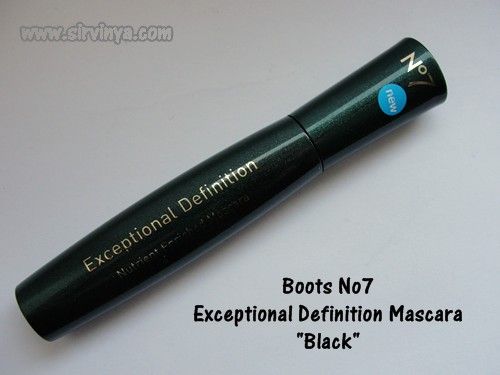 The tube is sleek and metallic emerald green. It's quite expensive looking but recognizably a Boots No7 mascara.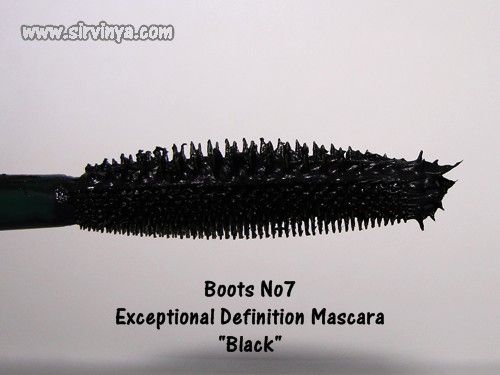 Now, the wand is interesting! It has three parts, one of which I find utterly useless. Firstly, there's a spiky ball wand at the tip. This is supposed to be used to get all the little tiny lashes, to me it's completely useless. You get a small gloop of mascara at the tip when you remove the wand from the tube. No matter how well I wiped the end of the wand, I ended up with clumpy lashes. The second part is at the top with the wider teeth. I use this side to apply the mascara to my top and bottom lashes. The bristles do a fantastic job of grabbing the lashes and giving them a really good, even coating. I get plenty of volume and a bit of extra length. They just look defined!! I then use the final, finer side to comb through my lashes to give extra separation.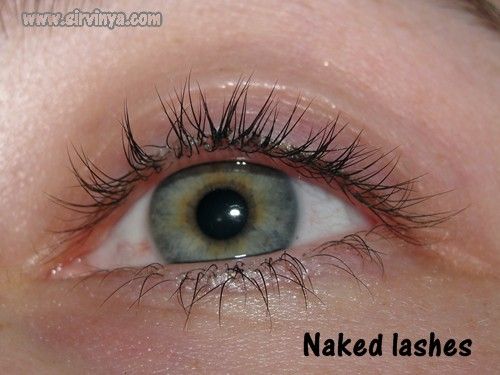 Naked lashes!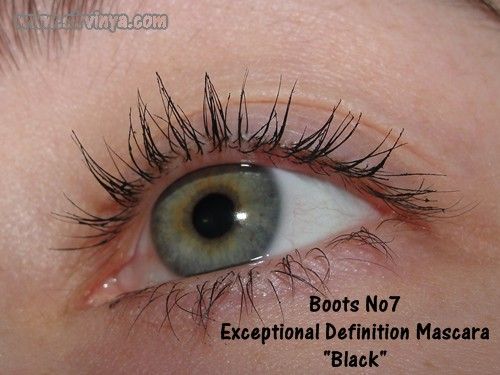 I love how defined this mascara makes my lashes, there's good volume and some lengthening. It's not enough for an evening look as I've found it doesn't like too many layers. I haven't had any issues with smearing or flaking and the mascara itself isn't too set either.

This product was provided free for review/tutorial purposes.