I haven't neglected you, don't worry! I have been very busy finishing off a college assignment which was for last night so my usual semi-regular updates should be back on track!
I've got a review to do after work tonight but I thought I'd leave you with a FOTD for now. I haven't posted one for 10 days, I am sorry. I've got loads sitting on my camera but I decided there was no point posting previous ones.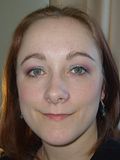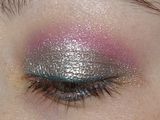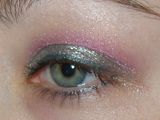 I hope you liked this one!
Used:
-Afterglow foundation "Cameo"
-Lancome Colour Dose "Argent Zacateca" as base over lid
-Fyrinnae Pigment "Equality" wet over lid
-Fyrinnae Pigment "Party Crasher" dry in crease
-Boots No7 cream shimmer from an old palette as highlight
-Sleek Gel Liner "Stone Cold"
-Boots No7 Extreme Length Mascara
-Urban Decay Blusher "Score"
I think I'll be reviewing the Sleek Gel Liners soon.